WELCOME TO FIREWALK SCOTLAND
"
EVERY ADVENTURE STARTS WITH A SINGLE STEP

"
HIGH IMPACT, HIGH QUALITY, FIREWALKS, GLASSWALKS & MORE
Established in 2006 we are one of the UKs longest serving fire-walk providers. We have delivered fire-walks from Kent to the Isle of Lewis.
We have worked with charities raising hundreds of thousands of pounds, business to provide high impact team building and motivation and tour companies to bring something unique to a visit of Scotland. We deliver bespoke confidence building courses to business and community groups.
We don't often run public events these days but if you are happy to take part in a charity fund-raiser we can put you in touch with one of our charity partners.
"THINK ABOUT IT, IF YOU CAN WALK BARE FOOT ACROSS RED HOT COALS, WHAT ELSE COULD YOU DO IF YOU PUT YOUR MIND TO IT?"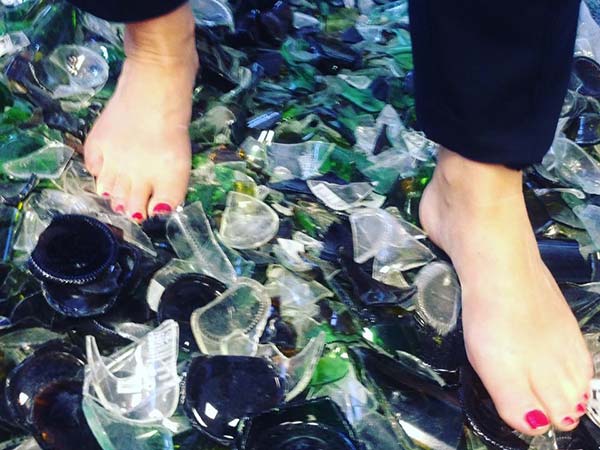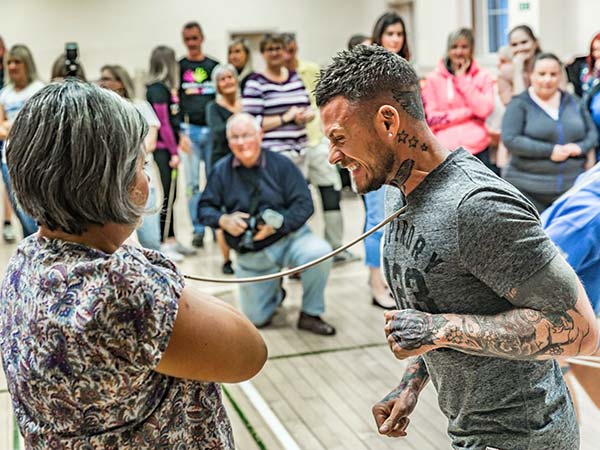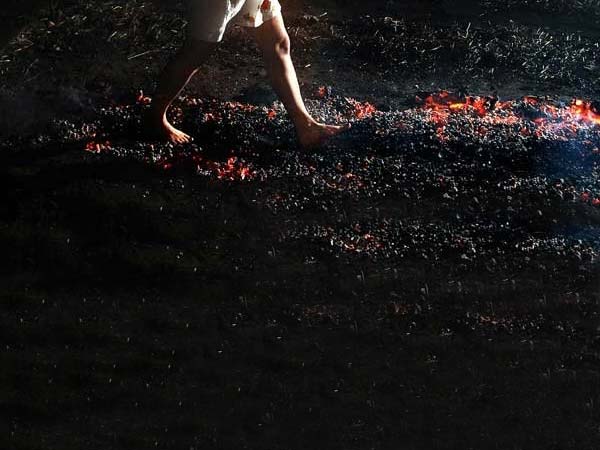 We can accommodate groups from 10 to 200 plus providing a personal and professional service every step of the way. We take health and safety seriously and have an enviable track record in providing inspirational, fun and well managed events.
We can deliver glass-walks, arrow breaks and board breaks as conference energisers and are happy to work with you to provide an event for your workplace, charity or group.
Get in touch NOW to book your event.
Fire-walking is the act of walking barefoot over a bed of hot embers.
Fire-walks and Leadership / Team Building
Fire-walking is a metaphor for life, every major decision we make in our lives, it is the first step that is the most difficult, after that we just keep going forward. Fire-walking is empowering and an incredible way of freeing ourselves from self-limiting beliefs.
Our events are thought provoking and fun, as a team builder they are incredible, we are all equal when we are standing barefoot in front of the fire. Return the art of possible to your teams and dare to think outside of the box.
"BIG JOURNEYS BEGIN WITH SMALL STEPS"
Our events are high impact,
motivational and fun!
"Lee at Firewalk Scotland ran a great Firewalk event for us last week - 50 firewalkers raised £9000 for charity which was amazing! Great team, straight forward and easy communication and did all the hard work including cleaning up! The Firewalk itself was fantastic - Lee did a great session beforehand complete with arrow break, and everything was run very professionally and to a high standard. Highly recommended as a charity event, team building or personal challenge! The fire walk was empowering to say the least. If you can walk in fire, you can do anything! A fabulous way to raise money for a charity whilst gaining so much for yourself. A positive, exhilarating challenge everyone should try and experience. The shortest sponsored walk you will ever do but also the most rewarding and unique. Lee is a fabulous instructor and I had full confidence in her."
"Firewalk Scotland provide motivational courses that are both professionally led and FUN. Daring you to 'feel the fear', they genuinely are fantastic. Great for those looking to for something a little different for a fundraising event too. Would highly recommend."
"Amazing night and a massive thank you to you Lee & partner in crime!"
Eunice Gardyne | Banchory
"Wow! What an evening Friday was, Thank you soooo much Lee for giving us the opportunity to take part in such an incredible event. So hard to put into words just what it meant to me. Thank you!"
Linda Sterry | Stirlingshire
"I loved it! I keep my arrow above my bed!"
Joanne Rickman | Kirkcaldy
"Best thing I have ever done. We only did glass though lol!"
Denise Turner | Edinburgh
"A fantastic company to deal with! Having worked with Lee on a few Firewalks I cannot recommend Firewalk Scotland highly enough. An absolute pleasure and a fantastic fundraiser for any charity to do!!"
Lynne Mackenzie Quinn | Glasgow
"I had my reservations about doing this and I'm so glad I did. Great experience."
"Today was the last day of the 6 week Feel the Fear Course. It was brilliant, we've broken arrows with our necks, walked on broken glass, laughed, cried and learnt so much. Thank you Lee, for this fantastic course and for making it fun!"
"BRAVERY IS NOT THE ABSENCE OF FEAR BUT, THE ACTION IN THE FACE OF FEAR"
Mark Messier
Firewalk in Scotland
established since 2006 we provide high quality, high impact firewalks (and more) across Scotland and the UK.
"LIFE BEGINS AT THE END OF YOUR COMFORT ZONE"